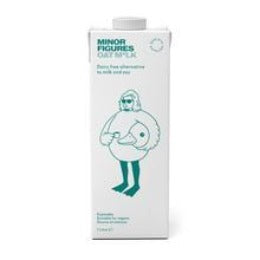 Description
1L Oat Milk.
Better for your coffee. Better for the planet.
Barista Oat Milk. Formulated by baristas, for baristas.
Suitable for vegans. No dairy. No added sugar.
Store in a cool dry place. After opening keep in the fridge and drink within 7 days.
Ingredients:
Water, Oats, Rapeseed oil, Tricalcium Phosphate, Calcium carbonate, Salt.
Made in the UK.